We are Passionate About School Uniforms!
With over 60 years of experience as school uniform specialists, we have a deep understanding of the needs of our schools, students and families.
Our school uniform programs include Canada's largest selection of tartans, blazers, school polos, school uniform pants, school activewear & more.
We also proudly offer:
The industry's most generous rebate program
Uniform assistance programs which provides free uniforms to families in need
A no-backorder on core uniform items in forecast guarantee
Custom school branded e-stores for easy online shopping
Full-service retail shopping options, including the opportunity to work with a uniform specialist to fit your uniform
Data reporting capabilities that permit school administrators to track uniform ordering and usage patterns
We are Passionate about School Uniforms!
Interested in bringing a McCarthy Uniforms program to your school?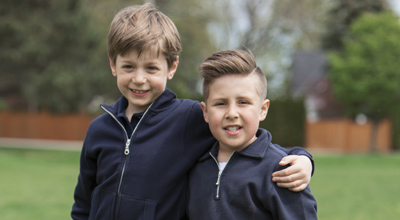 Find Right Supplier
5 Questions to Ask your Uniform Supplier.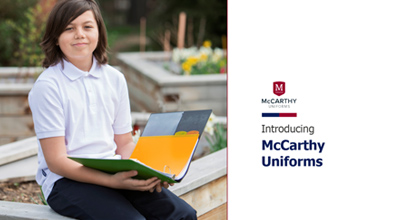 McCarthy Uniforms Advantages
Read about the advantages of a McCarthy School Uniform program here.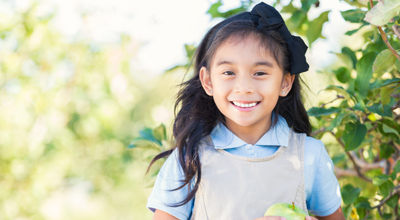 Learn more about McCarthy Uniform Programs